tỷ lệ kèo bóng đá hôm nay_casino trực tuyến uy tín_đánh liêng
Andrea Brocklebank, M.Sc., P.Ag.
Executive Director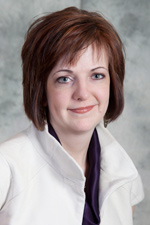 Role: Andrea Brocklebank works collaboratively with the industry to oversee the delivery of a research program through the BCRC and Beef Science Cluster that funds research projects in areas of importance to the Canadian beef industry. She oversees the development and implementation of research programming, administration of funding granted by the National Check-off and the Beef Science Cluster, and the delivery of extension activities.
Andrea is currently Chair of the National Beef Value Chain Roundtable (BVCRT) Research Committee, which is led the development of the National Beef Research Strategy.
Background: Andrea completed a B.A. in Agricultural Studies at the University of Lethbridge and M.Sc. of Agricultural Economics at the University of Saskatchewan. She was raised on a farm in southern Alberta and prior to working with the CCA, worked within the Canadian cattle feeding sector and in agriculture finance and lending.
Contact:
O: 403-275-8558 ext. 311
E: brocklebanka [at] beefresearch [dot] ca
Reynold Bergen, Ph.D.
Science Director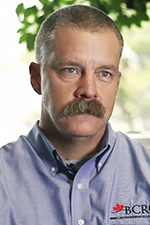 Role: Dr. Reynold Bergen provides scientific and industry expertise to the BCRC and Beef Science Cluster, working with industry to identify research priorities, review research proposals and scientific reports, and engaging with industry and research experts on an ongoing basis. To ensure producers have access to current research information, he develops factsheets for projects funded through the BCRC, and writes articles that are available through the CCA, provincial beef organizations, various ag media outlets and giải thích tỷ lệ cá cược bóng đá www.cmsayhi.com. Reynold also works to gather and provide relevant research-based information for industry, public and government communications on specific issues.
Background: Reynold received a B.S.A and M.Sc. in Animal Science from the University of Saskatchewan, and Ph.D. from the University of Guelph. Reynold has worked as a technician, research associate and post‐doctoral fellow at the universities of Saskatchewan, Manitoba, Guelph, and AAFC Lethbridge in areas ranging from live‐animal carcass evaluation of beef cattle, cold‐weather physiology of ruminants, genetics, and feeding behavior, in addition to work in technology transfer and extension with both government and private industry.
Contact:
O: 403-275-8558 ext. 315
E: bergenr [at] beefresearch [dot] ca
Tracy Herbert
Extension and Communications Director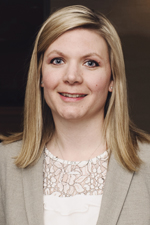 Role: Tracy Herbert oversees the development, maintenance and utilization of various research extension tools, including www.BeefResearch.ca, with a focus on accelerating the adoption of innovations related to production efficiencies, animal health, and food safety and quality to cattle producers and other industry stakeholders. To maximize investments in research, she also works to improve the efficiency and effectiveness of technology transfer in the Canadian beef industry through greater collaboration and empowerment of technology transfer agents, and supports direct engagement of researchers with industry.
Background: Tracy received a B.A.in Communications Studies and a B.A. in Psychology from the University of Calgary. Her family operates a mixed farm with purebred Speckle Park in West Central Saskatchewan.
Contact:
C: 306-850-5026
E: herbertt [at] beefresearch [dot] ca
Stacey Domolewski, M.Sc.
Science and Extension Coordinator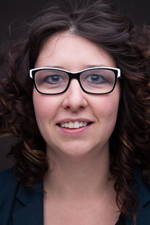 Role: Stacey Domolewski assists with the review of scientific reports and gathering of relevant research-based information for various audiences. She helps coordinate the development, maintenance and utilization of various extension resources, including the BCRC's webinars, fact sheets and other content on www.BeefResearch.ca. Stacey also coordinates the BCRC's Beef Researcher Mentorship Program.
Background: Stacey received a Master's of Science at the University of Saskatchewan College of Agriculture and Bioresources. She is a past graduate of the Cattlemen's Young Leaders program. Her family ranches in Southern Alberta.
Contact:
O: 403-275-8558 ext. 318
E: domolewskis [at] beefresearch [dot] ca
Gloria Jewison
Financial and Business Administrator
Role: Gloria Jewison assists with management and oversight of BCRC annual business planning, results reporting process, accounts, and financial reporting and filing of AAFC claims. She also provides research project administration, including development of funding contracts and financial reports, and Cluster administration, including application development, proposal review (financial and workplans), budget development, and contract development.
Background: Gloria graduated with a degree in Agriculture Economics from the University of Saskatchewan. Raised on a mixed grain and beef cattle farm in west central Saskatchewan, Gloria has worked in the beef industry for the past three decades.
Linda Wakeling
Administrative Assistant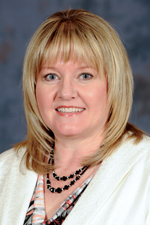 Role: As the CCA Administrative Assistant, Linda Wakeling provides administrative support to the BCRC and Verified Beef Production (VBP) divisions. Linda coordinates and administers committee meetings, account tracking, and various projects including coordinating materials for proposals and final submissions.
Contact:
O: 403-275-8558 ext. 302
E: wakelingl [at] cattle [dot] ca